Most Approved & Accredited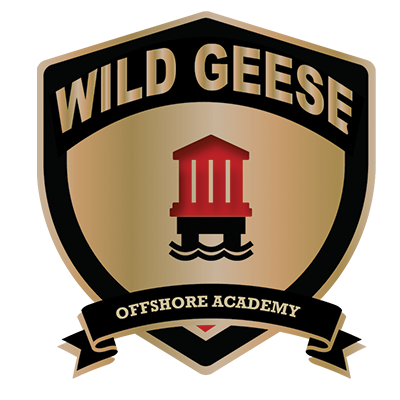 COURSES
Browse by Category
OPITO APPROVED
BOSIET: Basic Offshore Safety Induction and Emergency Training (BOSIET) with Emergency Breathing System (EBS)
This course can call by other name (such as): offshore training, offshore survival course, offshore training courses, opito bosiet, bosiet certification, offshore survival certificate, basic sea survival course
Duration 3 Days
OPITO APPROVED
HUET: Helicopter Underwater Escape Training (HUET) with Emergency Breathing System (EBS)
OPITO Approved HUET (Helicopter Underwater Escape Training) prepares delegates that intend to travel to and from offshore oil and gas installations and vessels by helicopter.
Duration 1 Day
TPTI APPROVED
WAH: Basic Working at Height
This Work at Height and Rescue training course introduces and describes the core competence and safety training requirements for personnel involved in working at height activities in the offshore and onshore oil & gas industry in Thailand.
Duration 2 Days
LIBERIAN REGISTRY APPROVED
PSCRB: Proficiency in Survival Craft and Rescue Boats
Proficiency in Survival Craft and Rescue Boats (other than fast rescue boats) is the STCW approved course for anyone who is a coxswain or crew of the on-board lifeboat or rescue boat.
Duration 4 Days
"Our Mission is to provide up-to-date, high-quality industry training together with unparalleled client service."
Frequently Asked Questions
Do you offer on-site accommodation at your training centres?
In Laem Chabang near Pattaya, we have accommodations on-site. Fully furnished twin rooms are available on a nightly basis at 700thb for a single and 800thb for two persons. The rooms feature cable TV, wi-fi, air-con, small refridgerator, hot shower and are adjacent to the training centre. Breakfast is provided with rooms and is served in the galley. If you choose to stay in Pattaya, our staff can arrange a hotel for you at additional cost.
At our Songkhla facility we do not have on-site accommodation but our staff will be happy to arrange a hotel for you at additional cost.
Do you offer transportation to and from the training centre?
In Laem Chabang we operate a pick-up and drop off service to hotels nearby in central Pattaya and Sriracha and in Songkhla we can pick you up and drop you off at your hotel. We offer airport transfers for an additional charge.
Are there any pre-requisites for the training?
Depending on the course there may be pre-requisites that delegates have to meet in order to undertake the training. You can find this information on the specific course page. Please check that you meet all of the pre-requisites prior to attending training.
How can I pay for the training?
Self-sponsored individuals can book and pay online, by bank transfer or at the training centre in cash or with card. Please note that cards used at the training centre will incur a 3% service charge. Corporate entities can contact us directly for payment options.
Can I travel offshore in Thailand after attending training at MOGIT?
All personnel working in the Gulf of Thailand must have training from a TPTI approved training provider under regulations set out by the Thai Dept. of Mineral Fuels. MOG Industry Training are a Technical Petroleum Training Institute (TPTI) approved training provider operating under the auspices of the Dept. of Mineral Fuels ensuring that with the required training you have no impedements travelling offshore by either helicopter or boat transfer.
What to wear to the training centre?
Acceptable clothing includes long trousers/pants, short or long sleeved shirt, closed toe footwear. Unacceptable clothing includes flip-flops or sandals, shorts and sleeveless t-shirts or tops. Please dress appropriately.
I am attending a training course, what should I bring?
You will need your original Thai National ID card or Passport. If you are attending offshore safety courses that involve pool exercises you should bring a change of underwear.
Is food provided at the training centre?
Snacks and hot and cold beverages are provided during breaktimes. At lunch, hot meals, with Thai and Western options, are included.
What are the fitness requirements?
Training and/or assessment activities may include physically demanding and potentially stressful elements. All delegates who participate in such activities must be physically and mentally capable of participating fully.
As such, MOGIT require a valid, current offshore medical or employing company approved fitness to work or medical certificate equivalent to an offshore medical certificate issued within the last twelve (12) months. Proof of medical certificate must be provided prior to attending training. On registration at the training centre, on the first day of training, all delegates must complete in full and to the best of their knowledge, a medical self-assessment form, noting any illnesses, allergies or medication.
What is the drugs and alcohol policy?
MOGIT have a strict zero tolerance policy towards drugs and alcohol at the training centre. As the health and safety of delegates and staff is our highest priority, all delegates are required to provide a breath alcohol content sample prior to training every morning. Delegates found to have alcohol in their system will not be permitted to undertake training. MOGIT reserve the right to randomly test any delegate suspected of being under the influence of drugs and alcohol, and to refuse participation if the delegate is found to be under the influence.
35,264 Customers Have Already Trained With MOGIT. Join The Most Accredited Industry Training Institute and Level Up Your Competency.
Reserve your Booking now & Pay online/ Pay on-site